Matcha Green Tea
Vitalife Matcha Green Tea
Imagine the health benefits of green tea - high antioxidant levels, metabolism boosting, natural mood enhancement - now magnify these benefits, and this is what matcha green tea delivers.
Because, with matcha - as it's a powdered tea - you consume the green tea leaves themselves as opposed to just the steeped water with traditional green tea, you receive a much higher concentration of nutrients and the subsequent beneficial effects.
Why choose Vitalife?
Grown in a pesticide-free environment in the Uji region of the Kyoto Prefecture in Japan - a region famed for pioneering the latest matcha cultivating and growing techniques - Vitalife matcha tea contains up to 137x the antioxidants of standard green tea and is grown in an environment completely free from nasty chemicals.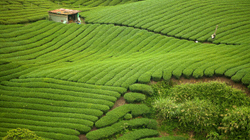 So, although not certified organic, Vitalife offer an essentially organically-grown matcha for a great price.
We're also constantly expanding our range of matcha products to suit your needs - including a low-cost cooking grade matcha, for those people looking to mix with other ingredients, in smoothies or protein shakes etc, and a heavenly matcha vanilla latte mix for those looking for a bit more indulgence in their cuppa.
We also offer different grades and sizes of matcha to suit your tastebuds and budget - a beginner's grade for matcha virgins, and ceremonial grade for the matcha conneusseir.
Take a look at our full range of matcha green tea and matcha accessories in our online shop.
There is so much to say about this amazing green tea, too much for us to fit on a few pages, so for a more in-depth overview of matcha green tea and its health benefits, visit our dedicated matcha website here.